Latest Addition of MTV EMAs: Miley Cyrus, B.o.B, Hayley Williams and Snooki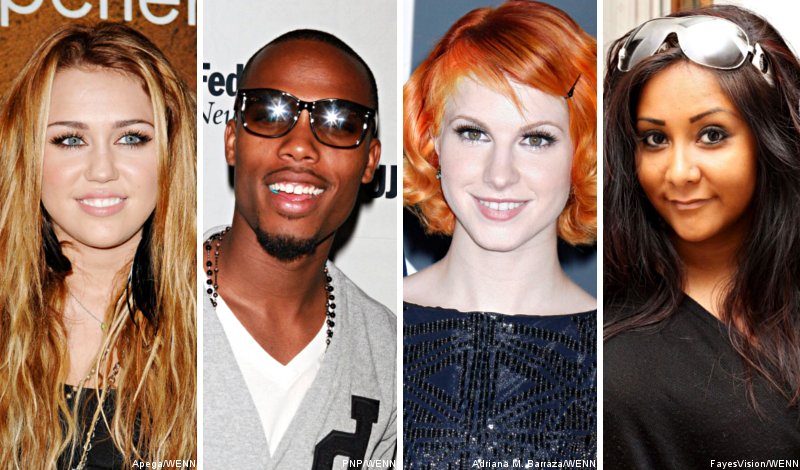 The live telecast of MTVEuropean Music Awards is coming closer by day, and several big names have been added to the already star-studded line-up. Miley Cyrus, B.o.B and Paramore's Hayley Williams are recruited to perform at the November 7 event which will be held in Madrid, Spain.
This marks the first time Miley and B.o.B perform at the EMAs. The Disney star said, "I can't wait for the EMAs! It will be my first performance on this amazing show and the people of Madrid are going to be the best audience ever!" While it's still unknown what song which will be performed by Miley, the B.o.B set is already unraveled. The Atlanta rapper will be entertaining fans with his smash hit "Airplanes" with Hayley.
Two new presenters that are booked to give out awards were recently announced as well. "Jersey Shore" star Snooki and "True Blood" actress Evan Rachel Wood will also be joining previously-revealed presenters DJ Pauly D, Emily Osment and Johnny Knoxville.
Bon Jovi will be handed EMA Global Icon award at the prize-giving event hosted by Eva Longoria and take the stage for a live performance. The other musical guests are Katy Perry, Linkin Park, Kings of Leon, Ke$ha, Kid Rock, Shakira and Plan B.
Marina and the Diamonds has triumphed over Delphic, Ellie Goulding, Rox and Tinie Tempah to win Best U.K. & Ireland New Act and will now go head-to-head with 20 other artists for the ultimate title of Best European Act. Fans can determine the winners at ema.mtv.co.uk.